It's been a busy season for portrait work. High School prom pics and graduation photo season overlaps so my weekends have been busy. Two North Carolina Central University law students – correction: law school graduates – retained me to make their pre-graduation photos. We chose to make the photos on campus.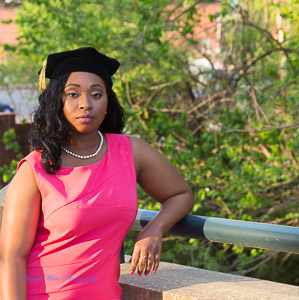 Jaynell told me that initially she wasn't really into having her graduation photos made, but did so because her mom really wanted her to make them. By the end of the session, she told me that she was glad she had them made and really had a good time; it was a lot of fun. Jaynell plans to eventually practice governmental law.
---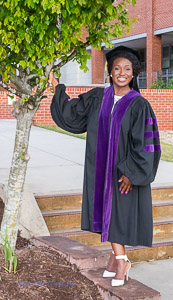 Nique who is also a NCCU class of 2017 law school graduate has the fortune of good luck. Wescheduledher session on a Saturday and it rained really hard just hours before the shoot. Since it looked like we might get a break in the weather we decided to move forward with the photo session even with ominous clouds forming all around us. Just as we began to make photos it rained. Then, miraculously it stopped. We spent the next hour or so making her photo in near perfect weather. When we finished it rained for two days, non stop. Yes – there was some local flooding after 2 non stop days of rain. If the weather cooperates for Nique in this fashion I'm sure she'll have great success as a practicing lawyer.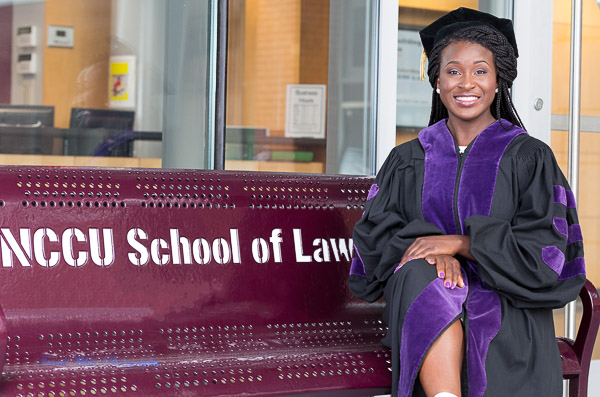 ---